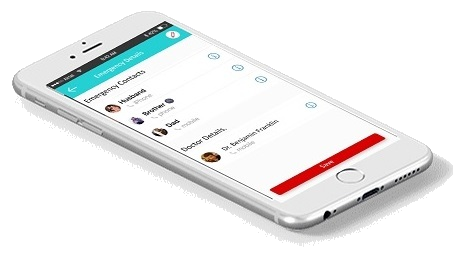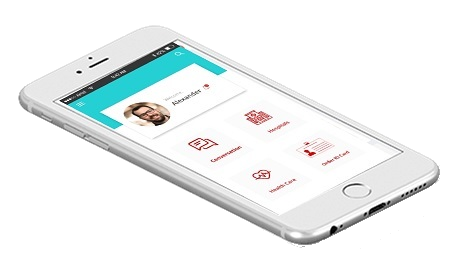 How it Works
MED LOCQR, the digital health ID is designed to save lives from emergency medical conditions. One scan, Yes, ONE SCAN of MED LOCQR digital health ID does a lot of things instantly, like Alerting family, doctor and bringing an ambulance and other help.

As a user all we have to do is, download the MED LOCQR App.
Register as a new user.
Select emergency contacts and medical conditions if any.
Order the digital health id delivered to your home.
Once received, our MED LOCQR health genie would be travelling with you to safeguard you.
0
Lives Saved from Emergencies
Key Features
The most important use of any medical information is being available in case of any medical emergency. MED LOCQR digital health id helps in medical emergencies to bring instant medical help to people.
ALERT's Family
Alerts family in case of any medical emergency.
ALERT's Doctor
Alerts the family doctor in case of any medical emergency.
Critical Medical Information
Shares critical medical information for first aid and faster recovery.
Hospitals and Ambulances
Provides links to the closest hospitals and ambulance services.
Volunteers
Brings volunteers nearby to bringing more help
Emergency location
Shares the emergency location for bringing immediate medical help.
Historical Data
Stores and keeps historical medical data for continued care
Health Reports
Prepares health reports based on data to maintaining good health
---
Map and Direction to Emergency location
When a family member is in a medical emergency, what comes to mind? How fast we can reach that location, isn't it? MED LOCQR provides that information instantly to know how far the location is and how quick we can reach there.
Being far away doesn't stop you from showing your love and care.
1000s of Connected Hospitals
There are 1000s of hospitals connected with MED LOCQR for providing emergency medical services. MED LOCQR can instantly contact all the hospitals and bring an ambulance from the closest available hospital
Register Hospital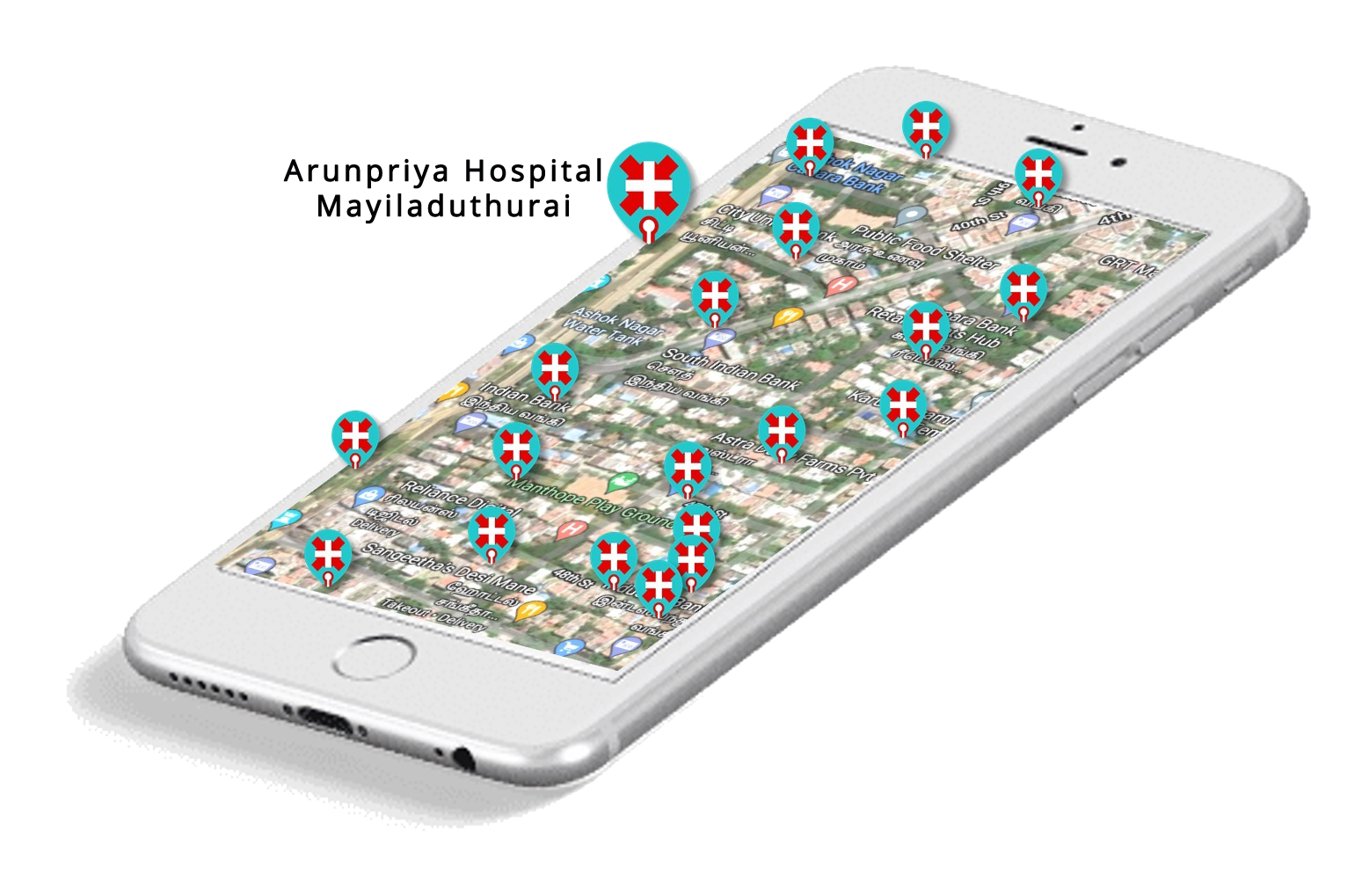 Reviews
Kaliyamoorthy (56) Swamimalai.
"I often go to Thanjavur, Kumbakonam. I always have a little fear, what will happen if something happens to me when I travel outside. I was happy when I saw an ad for MED LOCQR. This can inform my family instantly to bring help is something I liked very much. I ordered one for me and one for my wife instantly"
Sudeepkumar (28) Mayiladuthurai.
"I heard about MED LOCQR at the hospital in Mayiladuthurai when I took my mom for a visit. She works in a school as a mid-day meal worker. She has high blood pressure and takes medicine everyday. Last week she fell down in school. They were not able to contact me since no one else knew my number. I ordered a MED LOCQR digital health id for her at the hospital. I'm a little relieved now that I can be instantly informed when any urgent medical attention is needed for her. As an only son, I feel it is my responsibility to safeguard her.
Seran Senguttuvan (45) Madurai.
"I own a shop in Mattuthavani area, Madurai. I signed up for MED LOCQR just to try it out for my aged parents who live in Melur about an hour from here. I wanted to help my parents with their medical needs. But I was surprised when I received a message saying someone called Ragava was in an emergency next street from my shop. I was able to go there instantly and help him. The way their family thanked me with tears in their eyes is unforgettable. A small help goes a long way when it comes to medical help!"
Dr. Venkatesh, Vijaya Hospital, Chennai.
"One of my patients who had gone through an open heart surgery in 2019 has met with an accident last month. He has been on antithrombotic agents and his bleeding was bad. Fortunately he had stored my number as emergency contact in MED LOCQR and I received a message when someone scanned his digital health id. I was able to call them instantly and instruct them about non-pharmacological measures and stabilize the patient and instructed them how to eliminate antithrombotic to prevent further bleeding. This saved the patient from losing a lot of blood. I started suggesting MED LOCQR for all my patients from then on.
Rangapriya, Sunland Global Services, Chennai
நான் சென்னைல ஒரு கால் சென்டர்ல வேலை பாக்கறேன். போன மாசம், நாகர்கோயில், தெங்கம்புதூர் பக்கத்துல என் அப்பா வெளில போனப்போ யாரோ ஒருத்தன் பைக்ல வேகமா போயி அப்பா மேல இடிச்சுட்டு போயிட்டான். பக்கதுல இருந்தவங்க அப்பா போன்ல இருந்து என்ன கால் பன்னினாங்க. ஆனா அவங்க எந்த எடத்துல இருக்காங்க, பக்கத்துல என்ன ஹாஸ்ப்பிடல் இருக்குன்னு கண்டுபிடிச்சு ஆம்புலன்ஸ் வரவைக்கறதுக்குள்ள எனக்கு உயிரே போயிடுச்சு. அன்னிக்கு நைட் களம்பி போயி ஹாஸ்பிட்டல்ல அப்பாவை பாத்தப்புறம்தான் நிம்மதியாச்சு. அந்த ஹஸ்பிட்டல் நர்ஸ்தான் MED LOCQR பத்தி சொன்னாங்க. உடனடி தகவலுக்கு சிறந்ததுன்னு சொன்னாங்க. அப்போவே ஆர்டர் பண்ணிட்டேன்.
Dr. Sugumar. Eeswar Clinic, Chennai.
"I thought it was a regular sales pitch when the representative showed the digital health id and explained the benefits of MED LOCQR. But when he showed how history of medical records can be saved for patients it can be accessed securely I was amazed. This has reduced my employees a lot of work. One scan bringing all the medical history of patients is just amazing. A Visionary product. All the best MED LOCQR.
FAQ'S
Here are some questions that are frequently asked about MED LOCQR and its products and the mobile app.
Yes, the MED LOCQR app is available in the App Store.
MED LOCQR App works in all Android versions released after 2018 and iPhone 6 and above.
If the hospital has signed up with MED LOCQR to share data they can send the health data directly to us.